If you are planning a patio or balcony garden, one thing to consider is what tools you will need. Luckily, because you will be working in a confined space and likely only with containers of plants, the number of tools you will need is fairly minimal. For this type of work I actually prefer plastic patio gardening tools over metal.
Essential Plastic Patio Gardening Tools
Being a person that likes durable, meant to last, indestructible tools, you might be wondering why you would want plastic gardening tools. First off, if you were working in a big garden, breaking up big clods of weeds and having to do heavy work, I'd definitely suggest going with metal tools. That isn't the case here though.
Because you are working with plants in containers, the work is fairly light, so we can keep the tools lite. In addition to this, with plastic tools, you are less likely to hammer your containers too hard and accidentally break them. The last big benefit is that plastic tools will never rust. You can put them away a little damp or dirty and not worry about the metal rusting or the finish on the wood handle going bad.
Plastic Garden Scoop or Trowel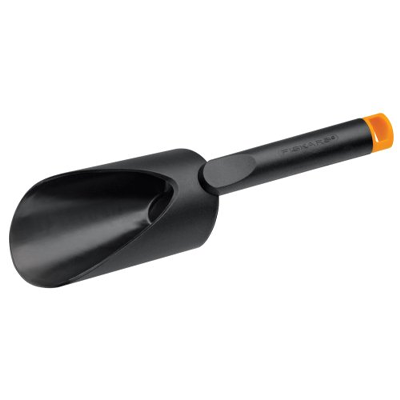 Probably your #1 go-to tool for patio gardening is your scoop or trowel. As plastic patio gardening tools go, this is the one must have item on the list. It is what you will use for mixing soil, digging in planters, scooping soil into pots and so on. What you will want here is for it to be sturdy and hold a fair bit of material.
Plastic Garden Transplanter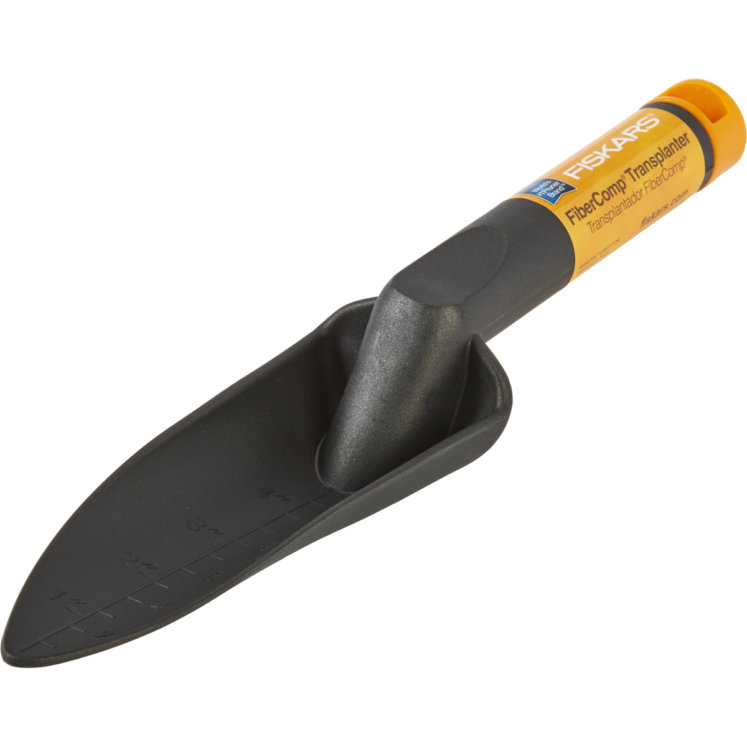 The next item on your list of plastic patio gardening tools is a transplanter. This will be the tool you use for making small holes to put plants in, or for digging around existing plants when the spacing is too tight for your regular trowel. While this won't get used as much as the regular size one, I think a narrow transplanting tool is too useful to not include on this list.
Plastic Garden Cultivator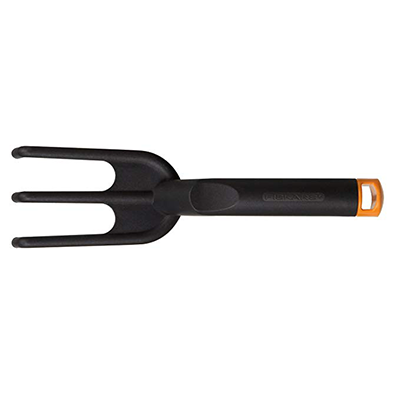 When it is time to break up soil and dig around in your bigger planters, you will want a cultivator. This is a great tool for gathering up weeds and tilling different soil amendments like fertilizer into your potting and garden soil.
Flexible Plastic Bucket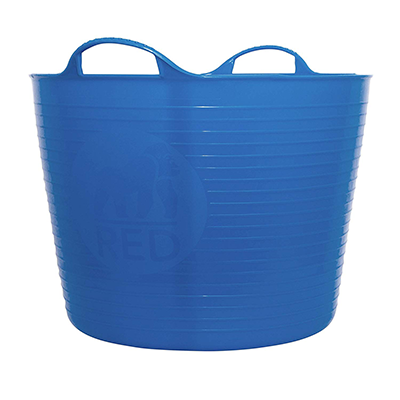 As an urban gardener, keeping things clean and orderly is very important. Things like repotting plants, mixing soil and the like make a mess. If you are working on an apartment balcony, that is an issue. The solution is a flexible bucket or garden tub. These are great for moving soil, pouring water and all the things you would want it to do. Something in the 5-gallon range will do nicely for planting in small containers.
Patio Garden Tool Caddy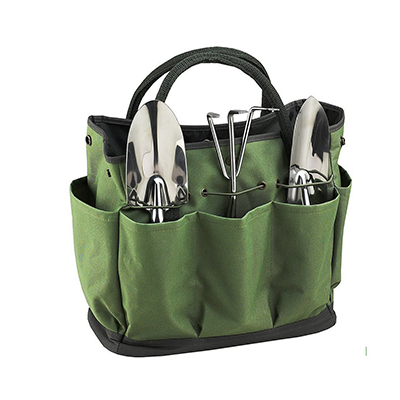 Admittedly I am a bit of an organization freak. I may but plastic shoe boxes by the stack and have done the math to know what size container you need for 50# of sugar. So when it comes to garden tools, I like having a place to put all the tools. A fabric garden tool tote (Amazon Link) fits the bill nicely. Now all you have to do is put them away in it when you are done with them.
Plastic Storage Shed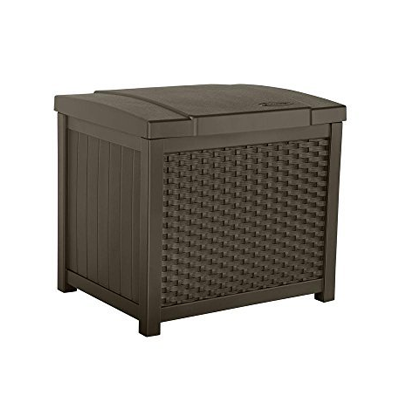 One of the bigger items you will need to consider when building a patio or balcony garden is where to store your extra "stuff" when not in use. Invariably there is extra soil, fertilizer, tools and pots that need a place to be. Depending on your space, this can be a bit tricky to deal with.
My suggestion is that if you are limited on space, you look at something that will serve double duty as a bench and a storage spot for your tools. They come in a variety of sizes and looks, everything from a small cube up to the size of a small shed. If you are really squeezed for space, you can look at something as small as Suncast Deck Cube (Amazon Link) that is only 15″ square and doubles as a seat.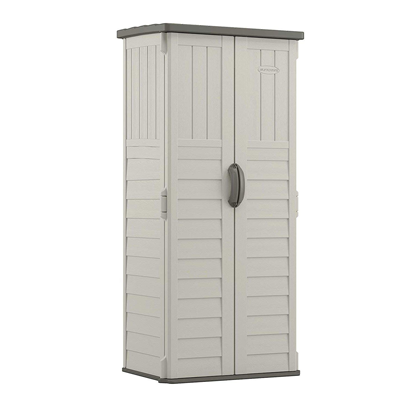 If you have the space for it though, I'd suggest something a bit bigger. Measure out where you are thinking of putting it and then go shop amazon for one that will fit your space and budget and will look nice on your deck/patio/balcony. Being able to put everything away that is not in use will make the space feel so much nicer!
Final thoughts on plastic garden tools
Plastic garden tools have their place in the urban gardener's tool box. Bear in mind they are best for the smallest of gardens, where you are working with small pots and planters. They aren't suited for breaking up big clods of dirt, weeds and so on. If you are going to be working with raised beds and larger container gardens, you probably should consider moving to metal gardening tools!